On June 27, feminist organizations held a protest at La Rural and marched towards the United States embassy, ​​to repudiate the recent US Supreme Court ruling that questions the right to abortion, and to support women and the LGBTI+ community in struggle in that country.
Participating in the mobilization were pioneers of the National Campaign for the Right to Abortion, such as Martha Rosenberg and Nina Brugo, and feminist leaders like Cele Fierro (MST in the FIT Unidad), who stated: "In this capitalist and patriarchal system, all our rights are at risk. That is why, here or there, we go out to the streets to defend them." In front of the embassy, ​​a unitary document was read and the inevitable protest with green handkerchiefs was carried out.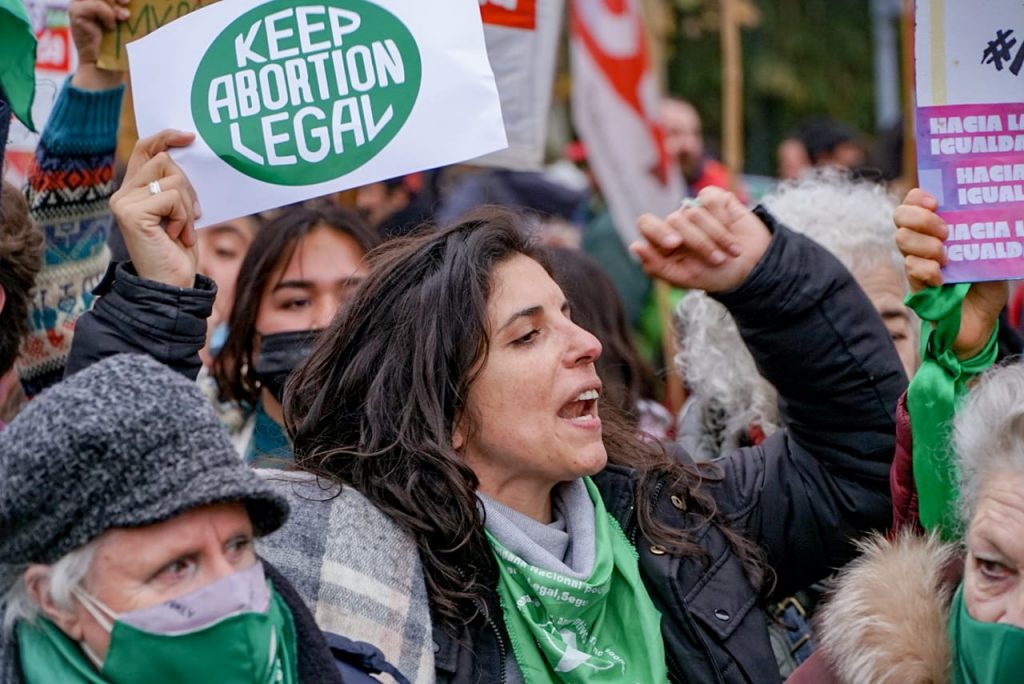 The green wave in Argentina has become global and can be seen in the green handkerchiefs that are being raised today at the mobilizations in defense of legal abortion in the United States. Against this wave, a political and religious anti-rights counteroffensive has reared its head, in a struggle that continues. The fight against this capitalist and patriarchal system knows no borders. That is why today we make it clear that we are not going back and that we defend our rights in the streets.